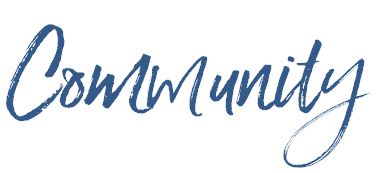 Community through Caring
As a community of care, Lake Shore members promise to surround each other "with God's kind of love." Our Community through Caring Groups are a practical expression of that commitment.
When you become part of the congregation, you become a member of one of our eight Community through Caring groups. Each group has two-three leaders who will invite you to group activities and find out how you need care when you experience illness or loss.
This ministry encompasses the whole church membership. It also gives each person or family a chance to build deeper community and fellowship with a smaller group of people of all ages. These groups extend the pastoral care ministry of the church by sharing each other's celebrations and by providing care for one another.
Fellowship Activities
During the year our Fellowship Committee plans fun activities for all ages that help us get better acquainted — and to taste each other's good food! Some years we have extra events, but these are some we can't seem to do without.
Ice Cream Social
Church Picnic
Thanksgiving Pie Fellowship
Bus Caroling
Christmas Open House
Wednesday Night Suppers
For many of us, Wednesday nights are the heart and soul of life at Lake Shore. Some Wednesdays, Lake Shore cooks prepare the meals; other times the meal is catered. We serve a meal in adult-sized and child-sized portions, then eat and visit together before children and youth leave for activities planned especially for them. Adults learn about church prayer concerns and celebrations, followed by seminars on a wide variety of topics.
To sign up for the meals that are served during the school year, please contact krysta@lsbcwaco.org.