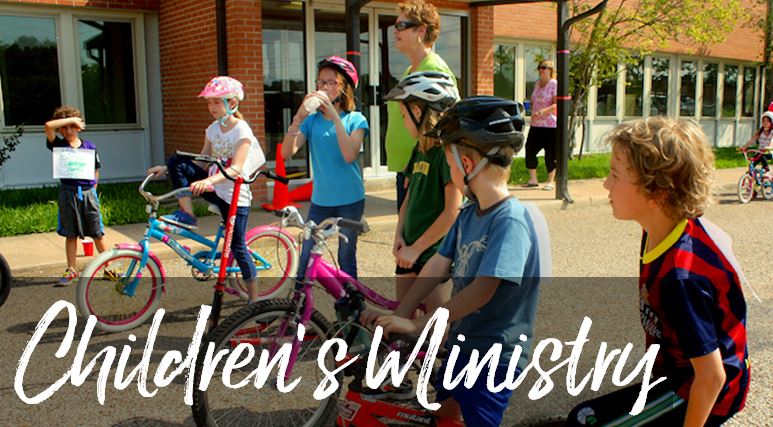 "The work and joy of the Church is to help each child discover and reflect upon their unique and beloved identity as a child of God."
Grounded in the rich traditions of Scripture, prayer and practice, Lake Shore is a community that encourages individuals to cultivate a life-long process of spiritual growth through prayer, meditation, Sabbath, study, worship and service. Children are cherished members of this family, and their nurture and inclusion are vital to our life together.
Our Children's Ministry strives to support parents and caregivers in their great work of parenting while valuing children and families as contributing members of the Church and world.
Together we strive to provide a lovingly consistent, safe place for children to face the challenges of growth with the presence of others and God.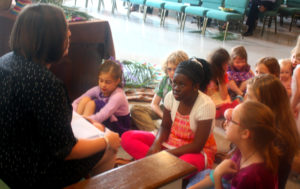 Sunday Mornings
9:30-10:35 a.m. Sunday School
10:45 a.m. Worship Service and Extended Care
Sunday School
Sunday School is the heart of children's spiritual formation here at Lake Shore. The consistency of meeting weekly with peers and guiding teachers to interact with Scripture provides a foundation for children to learn the stories and the language of faith that will guide them into mature faith as adults.
Nursery (newborn – 18 months): Room 102 (downstairs, turn left from outside door)
Preschool/Toddlers (18 months – 3 years): Room 105 (downstairs, turn right from outside door)
Godly Play (4 years – 1st grade): Room 209
2nd – 3rd grade: Room 208 (Art Room)
4th-6th Grades: Room 206
Worship
Because faith is caught more than it is taught, our community believes in the value of the generations worshiping together. First through sixth graders worship with their families so they have the opportunity to take in all the sights and sounds – the music of the organ and piano, the smiling faces of the choir, the colors of the banners and vestments, the light of the candles, and the silence for prayers. Worship bags are provided to help younger children participate in the service and quietly work.
All children are invited to the front for the children's sermon. Preschoolers and kindergarteners are welcome to stay with their families for the whole service, but following Children's Time a volunteer will escort those who wish to go downstairs to their classroom for extended care.
Wednesday Nights
On Wednesday Nights we gather for further fellowship and enrichment. In the life of a Lake Shore kid, that means eating supper with the church family, running and playing with our church friends on the playground, and practicing spiritual disciplines together during The Way of the Child.
Schedule: Infants & Preschool
5:15 Church Supper
5:50 Playground
6:30 Music & Inside Play
7:15 Good Night!
Schedule: K-6
5:15 Church Supper
5:50 Playground
6:15 Way of the Child (Spiritual Disciplines)
7:15 Good Night!
MissionKids / Parents Night Out
Two to three times each semester Lake Shore kids gather at the church on a Friday night for MissionKids, an evening of hands-on learning about Lake Shore missions, along with a healthy dose of fun & games – and pizza! This is a chance for us to explore what it means for the church to participate in the mission of God – the divine work of reconciliation, restoration, and renewal – led by Lake Shore members who are involved in that work in tangible ways and want to share their experience with our kids and give them ways to participate in that work here and now.
Childcare is also available for infants and preschoolers so that these Friday nights can double as a Parents Night Out!
Summer Camps
Our kids have two Lake Shore summer camp opportunities:
MissionKids Camp is a day camp hosted at the church for our K-6th graders. It usually takes place in June.
PassportKids Camp is a chance for our 3rd-6th graders to get away from home for a few days and experience camp together with other likeminded churches from around Texas and beyond. It usually falls in late July / early August.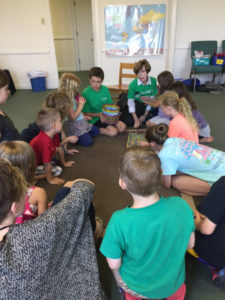 Missions Day Camp, June 2017
What Lake Shore children look forward to each year:
Receiving a brand new Bible at the First Grade Bible Presentation
Learning about communion and worship in our Welcome to the Table class
Praying for our pets at the Blessing of the Animals service
Collecting candy and playing games at the Halloween Carnival
Lighting Advent candles
Choosing an act of service from the Advent Missions Tree
Decorating Christmas cookies and making crafts at the Christmas Workshop
Waving palm branches on Palm Sunday
Choosing a handmade soup bowl at the Palm Sunday Soup Supper for Global Missions
Ringing bells and placing flowers on the cross on Easter Sunday
Riding bikes at the Missions Bike-A-Thon
Learning from Lake Shore members about community missions and serving in hands-on ways at our summer Missions Day Camp
Swimming, worshiping, playing, creating, thinking, and just being together at Passport Kids Camp